Why choose a Certified Kitchen and Bath Designer?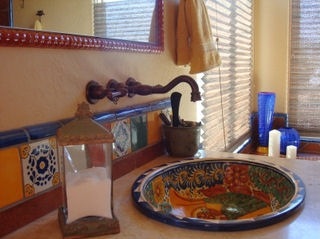 A certified kitchen and bath designer specializes in the design, planning and execution of kitchens, bathrooms and other spaces throughout the home. Because of the extensive work experience and education requirements only a select group of expert designers attain the CKD and CBD designation.
Certified Kitchen and Bath Designers are an integral part of the interior design profession, and are also distinctly different because of their specialization of practice. Similar to general interior design practitioners, CKBDs must meet common core educational requirements, adhere to various legal restrictions and regulations in practice, and follow a professional code of ethics. However, beyond these basic core commonalities, distinct differences exist because of the nature of the space to be designed and close relationship with the client.
The planning of kitchen and bath space requires unique design skills and knowledge because of the highly technical nature of the equipment incorporated into them, and the personal way that this environment affects the user.
The CKBD is competent beyond the minimum interior design qualifications of federal and state legal codes and requirements.
CKBDs prove advanced knowledge of technical and personal communication skills required to succeed as a design specialist in residential kitchen, bathroom and other built-in environments.
Christie Board co-owner of Board by Board has worked as a kitchen and bath designer for over 17 years. As the only CKD and CBD in the Quad City Area she is uniquely qualified to bring you the best in Kitchen and Bath design. Christie takes your project from concept to installation. Overseeing each phase of your design project. Christie knows that each project is a work of art, special and unique to that client, and strives for the ultimate satisfaction of the customer.
At Board by Board you're assured of the spirit of innovation, teamwork and technical expertise. Whether it's kitchens, bathrooms, custom homes, remodels or other projects, our clients have benefited from our vast knowledge of the Kitchen & Bath industry. We look forward to putting our friendly and innovative company to work for you!